CPP factory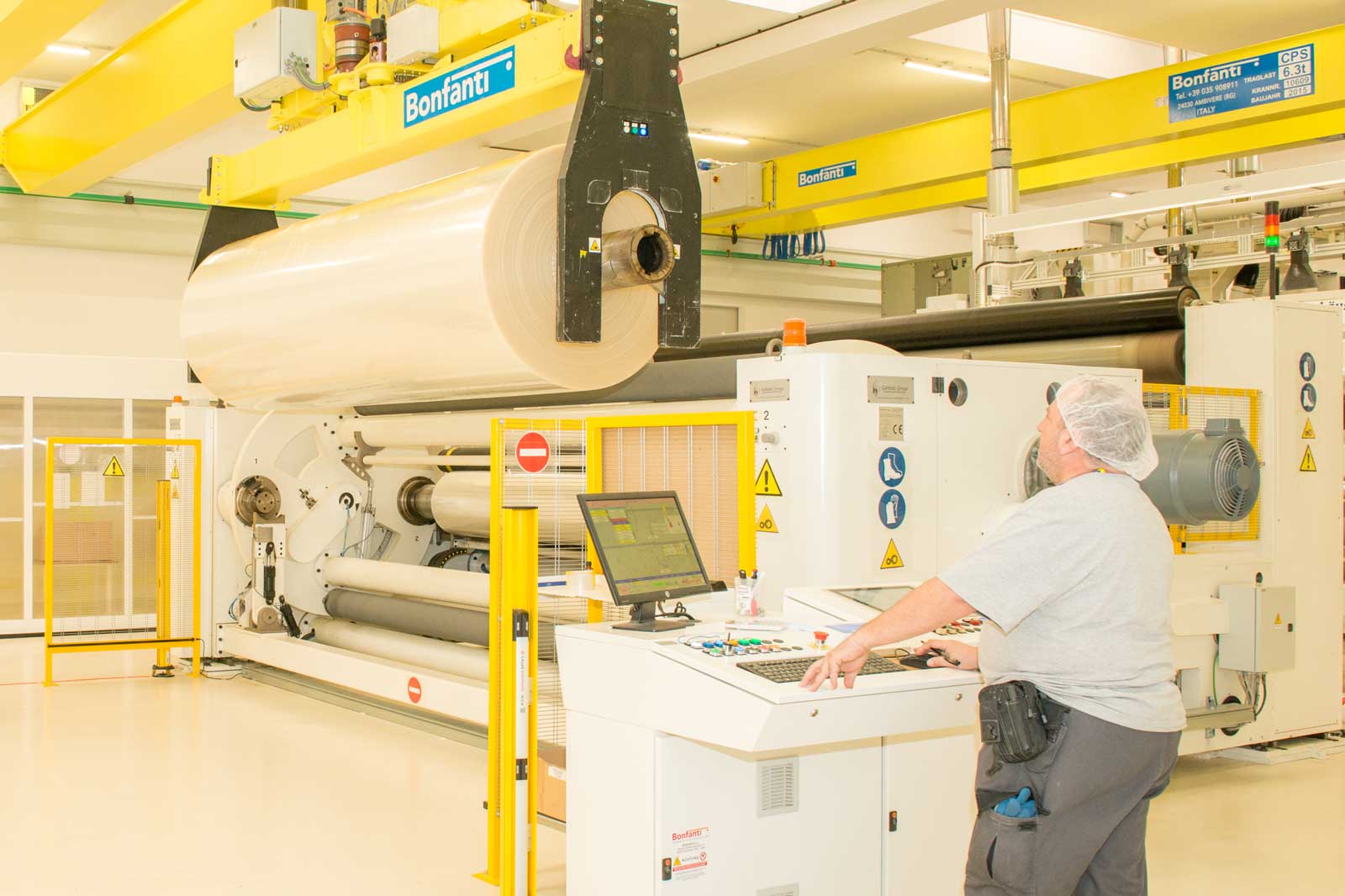 The completely renovated CPP (Cast Polypropylene) production plant has a surface area of 8,000 sqm within an existing building of 12,000 sqm with criteria similar to those of a clean room. Both the cast extrusion and slitting lines represent brand new, state-of-the-art technology and have been designed under the tutelage of the Hiper Cast team. The plant production capability is above 10,000 tonnes per year.
The manipulation of the mother reels is completely automated in order to reduce contamination and achieve maximum efficiency and safety in the work place. The automatic crane system supplies the reel winder, the weighing station, the reels and cores warehouse, the slitter and the means of transport on the plant floor. The automation process is also interfaced with our ERP system to link planning to quality.
All reels are stabilised after extrusion to ensure that the CPP film preserves its properties before leaving our plant and before being converted in other downstream processes by our clients.
Each mother reel is quality checked for the most important performance parameters according to our clients' needs and/or internal specifications as described in the Technical Data Sheet. If the product is not released by the Quality Control system, the reels can not leave the plant and the system does not allow to uploaded them on finished product warehouse ready to be shipped.